BACK
SHOP MIAMI SWIM WEEK-APPROVED SUMMER SWIMWEAR AT DESTIN COMMONS
The sun is shining, and the water is calling: Swimwear is no doubt the uniform of the season, particularly here in Destin, where pool and beach days are simply a part of our endless-summer lifestyle.
Coming off the heels of Paraiso and Miami Swim Week's globally viewed runway shows, we couldn't be more excited to dive into all the 2023 summer swimwear trends, from the sultry and sporty to the minimally classic and playfully bold. Inspired by a variety of themes, including nature and this year's nostalgic major motion picture debuts, these emerging trends are making up for the record heat index. Better yet, there's a look to "suit" every member of the family here at Destin Commons!
Throw on some shades and lather on the SPF – these swimwear styles are bringing the heat all summer long:
White Hot
Great news for brides: white was the neutral on this year's swim week fashion runways – and it's never looked better. Spotted in a variety of styles for men and women, it's a classic shade that will keep you feeling breezy and looking chic.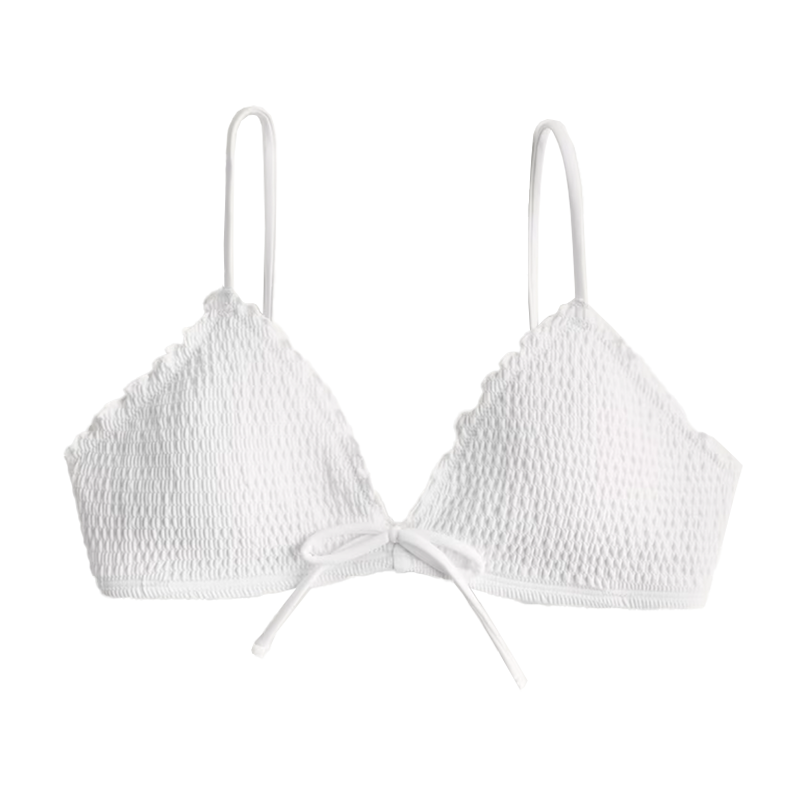 Smocked Lettuce Edge Triangle Bikini Top,
$13.98, Hollister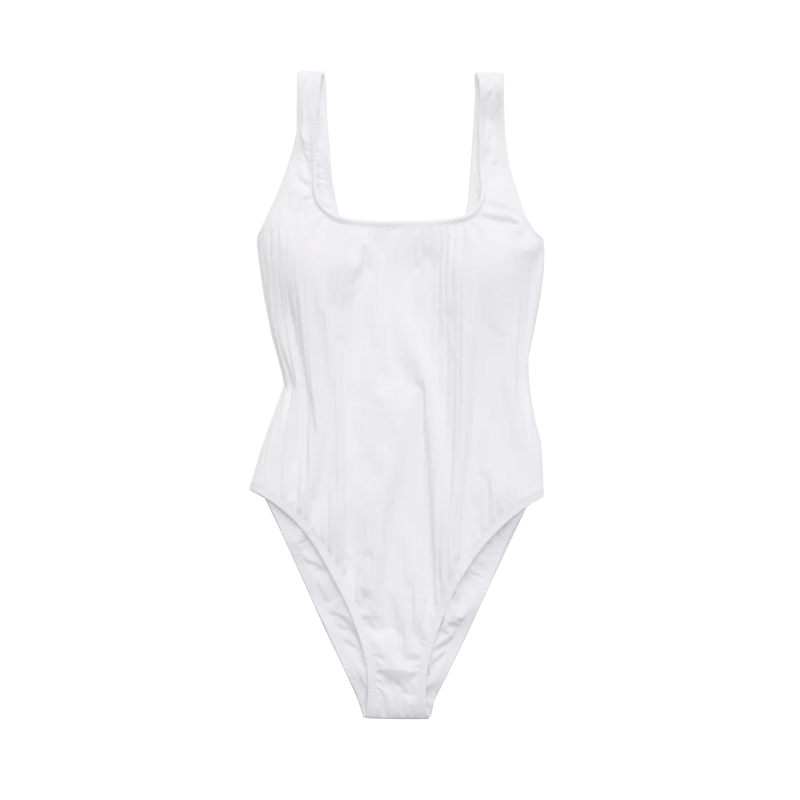 Aerie Wide Rib Babewatch One Piece Swimsuit,
$27.47, Aerie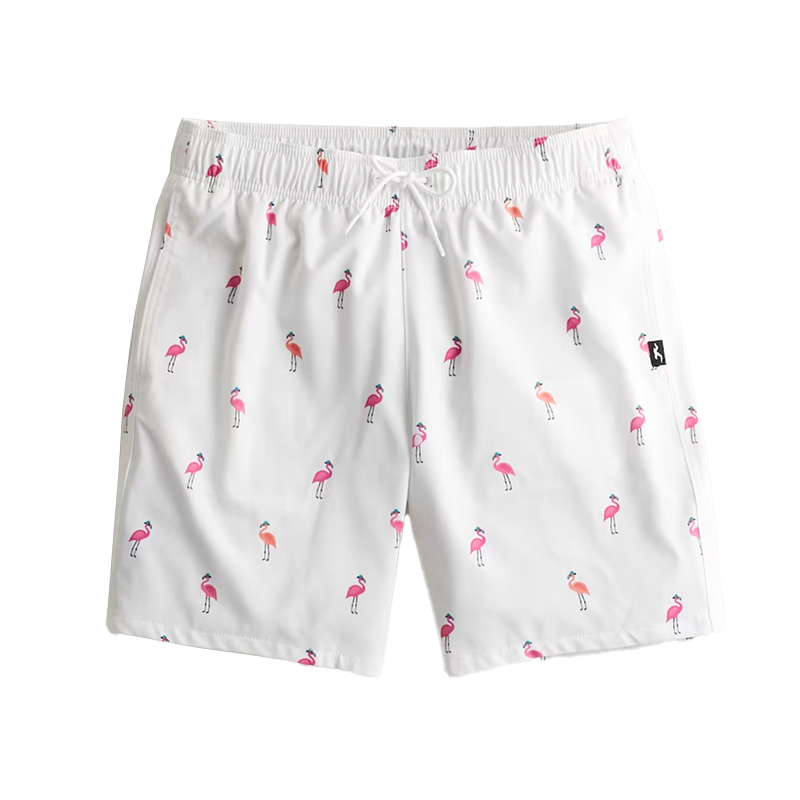 Guard Swim Trunks,
$20, Hollister
Barbie World
TikTok's "Barbiecore" aesthetic was already trending after the Barbie movie trailer's release, so we're guaranteed to see the iconic pink hue everywhere as the film now takes over cinemas across the globe. Unleash your playful inner Barbie and Ken and have fun in this vibrant, summer-friendly shade.
Into the Blue
Pulling inspiration from "Mermaidcore" (shout out to The Little Mermaid) and coastal Mediterranean vacations, oceanic vibes are all the rage right now. Think shades of blue, seashell accents, and shiny textures reminiscent of scales.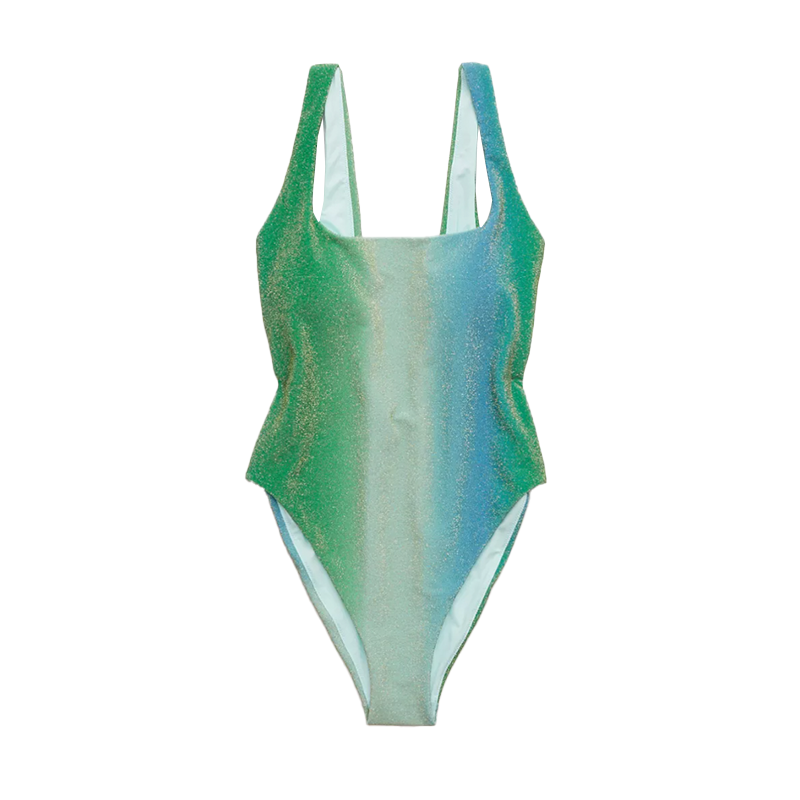 Sparkle Babewatch One Piece Swimsuit,
$16.48, Aerie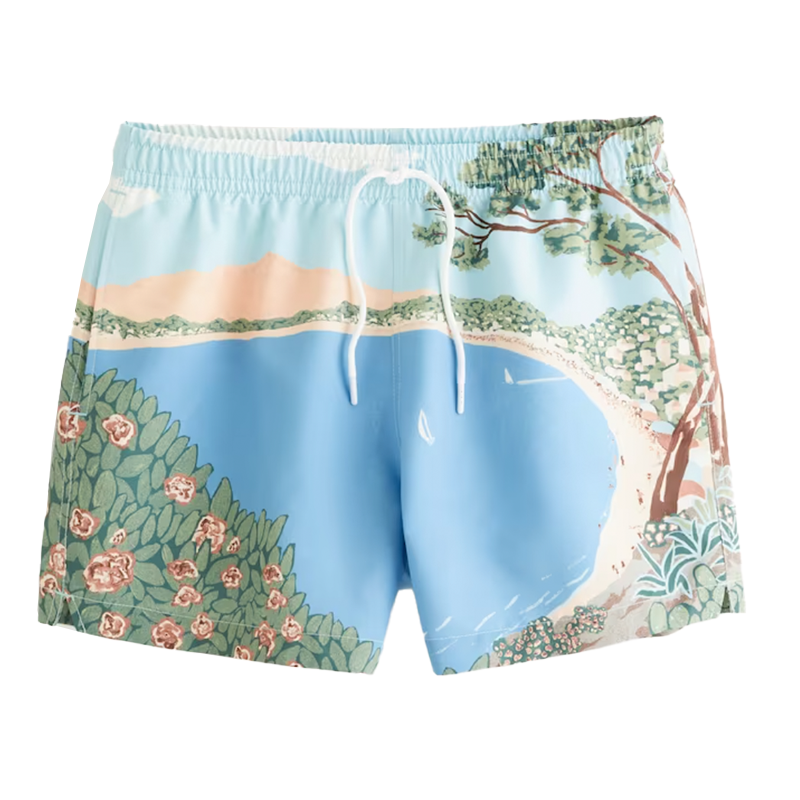 Pull-On Swim Trunk,
$60, Abercrombie & Fitch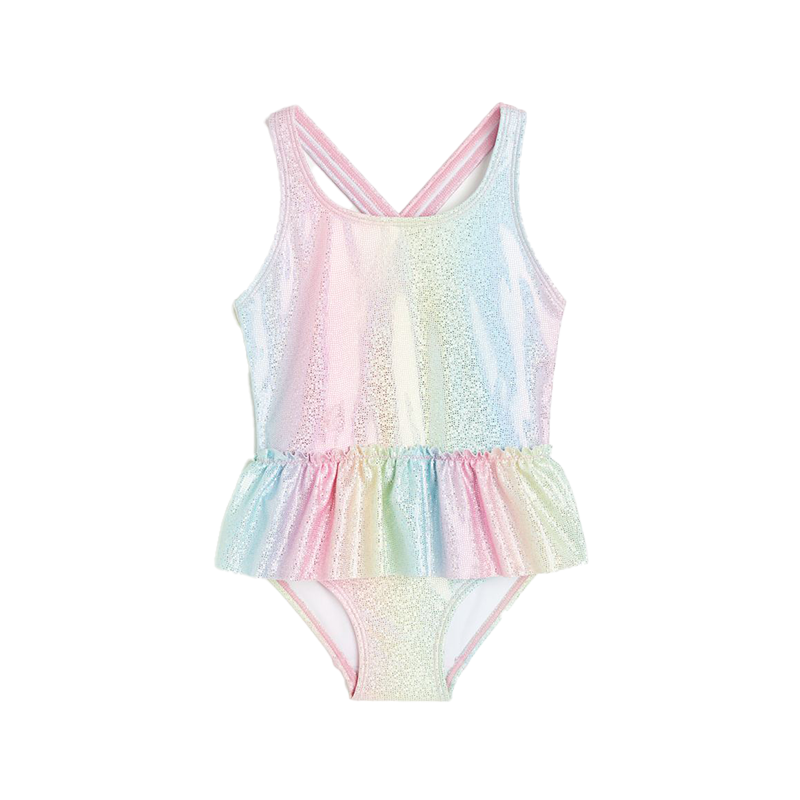 Flounce Trimmed Swimsuit,
$19.99, H&M
Punchy Palette
From ombre to watercolor-inspired designs, this year's multicolor trend proves shades look even dreamier when they're blended. These pieces remind us of cotton candy or rainbow sorbet – the perfect complement to a warm summer day.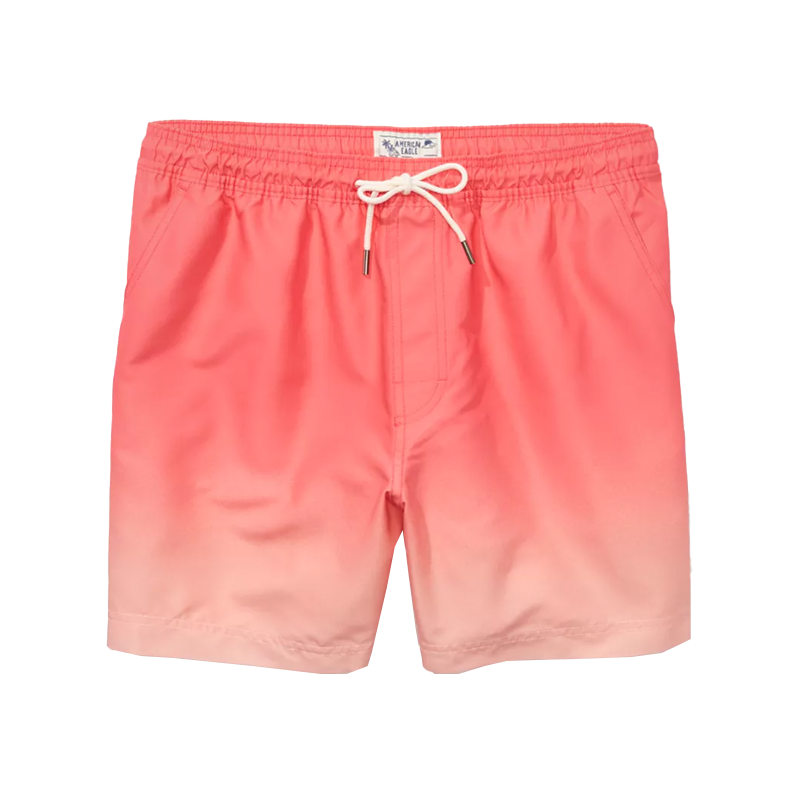 Ombre Swim Trunk,
$40, American Eagle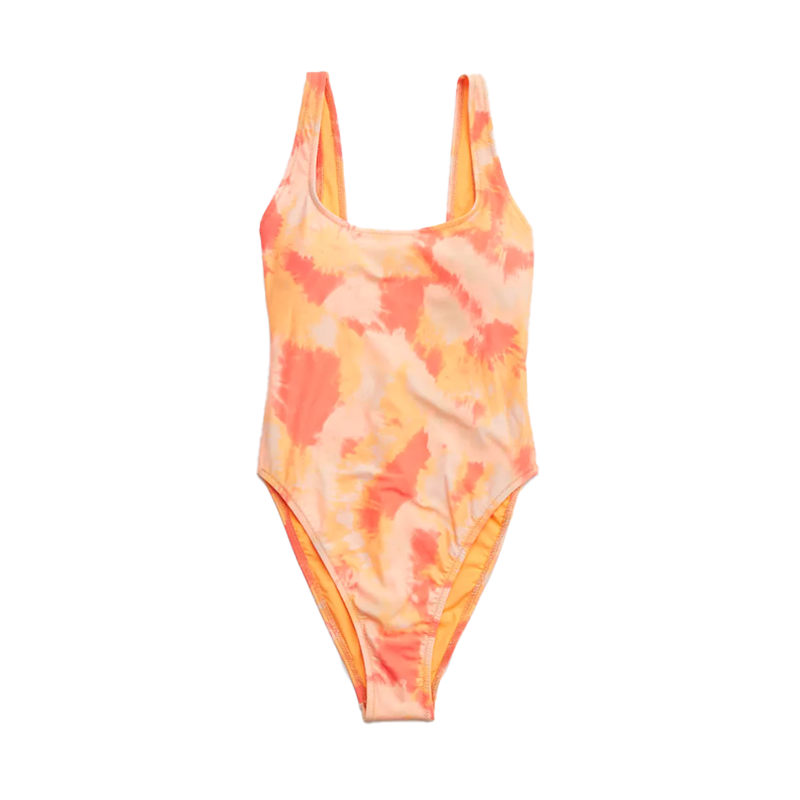 Aerie Babewatch One Piece Swimsuit
$27.47, Aerie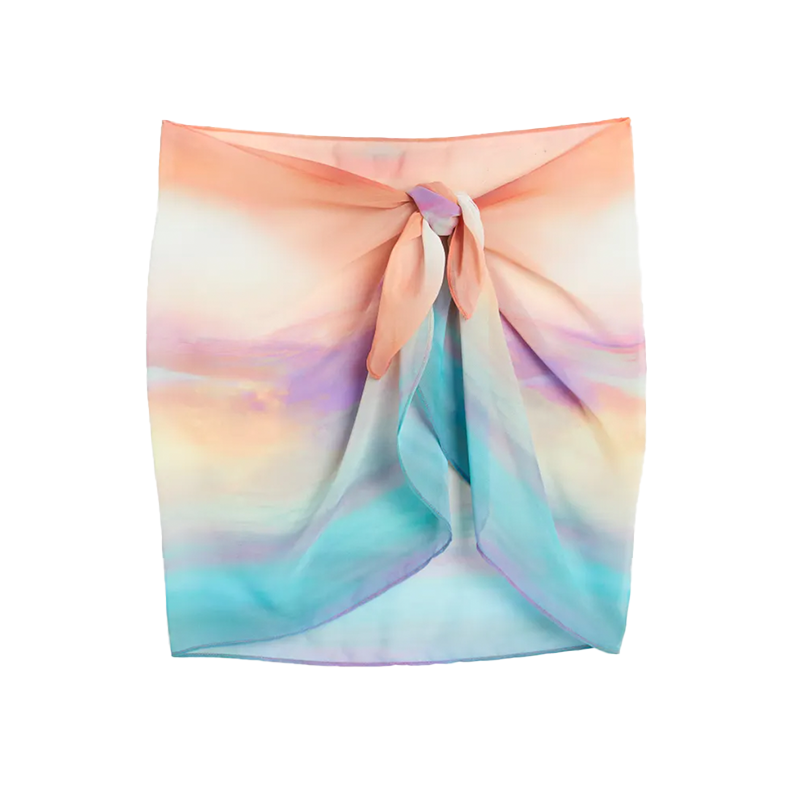 Short Sarong,
$12.99, H&M
Playful Prints
From retro florals to geometric shapes and brush strokes, prints are popping up all over the aisles and runways, adding a light-hearted and free-spirited touch to summer style.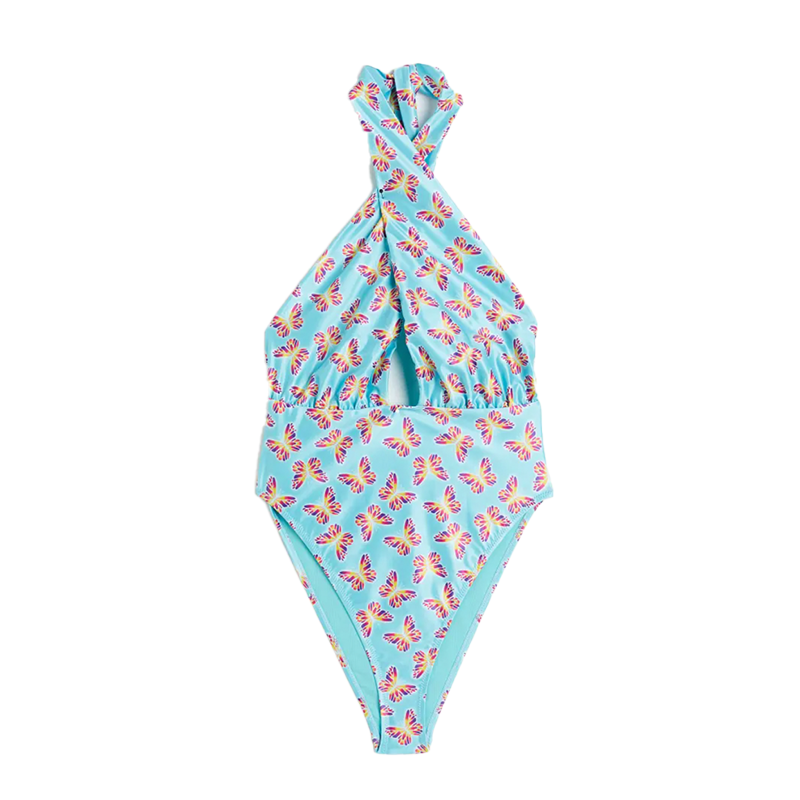 High-leg Halterneck Swimsuit,
$24.99, H&M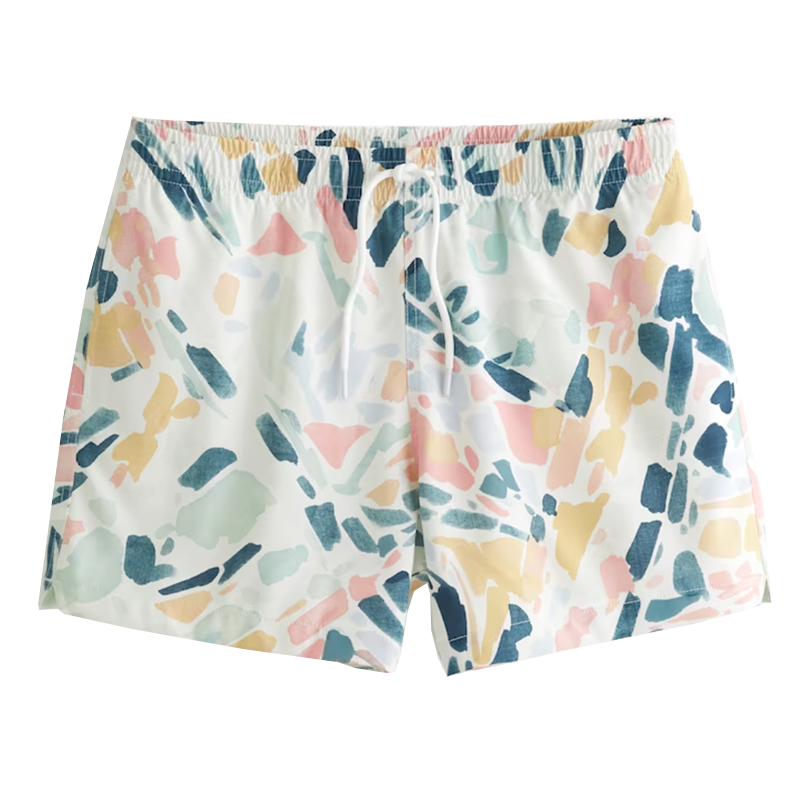 Pull-On Swim Trunk,
$30, Abercrombie & Fitch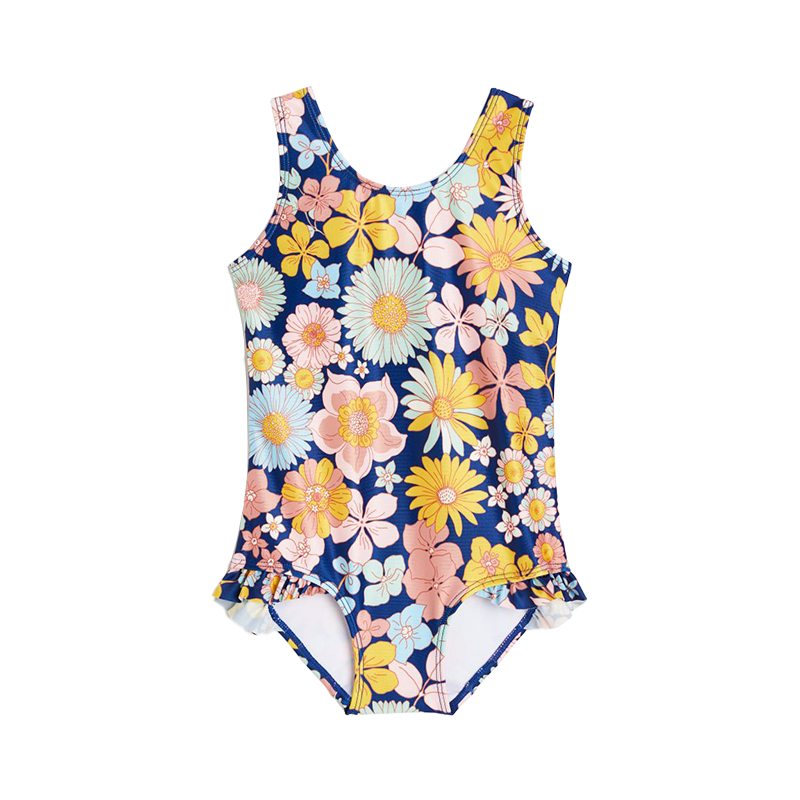 Printed Swimsuit,
$17.99, H&M
Ruched On the Runway
When it comes to the textures and flirty details we saw at this year's Miami Swim Week, ruched fabrics might just be our favorite. This ultra-flattering scrunching effect can even help cinch in the waist, accentuate your natural curves, and make you feel as confident as ever.
Surf's Up
The sporty-cool surf vibes of the 70s are back. These fun, active-friendly pieces may just inspire you to grab a board and hit the waves.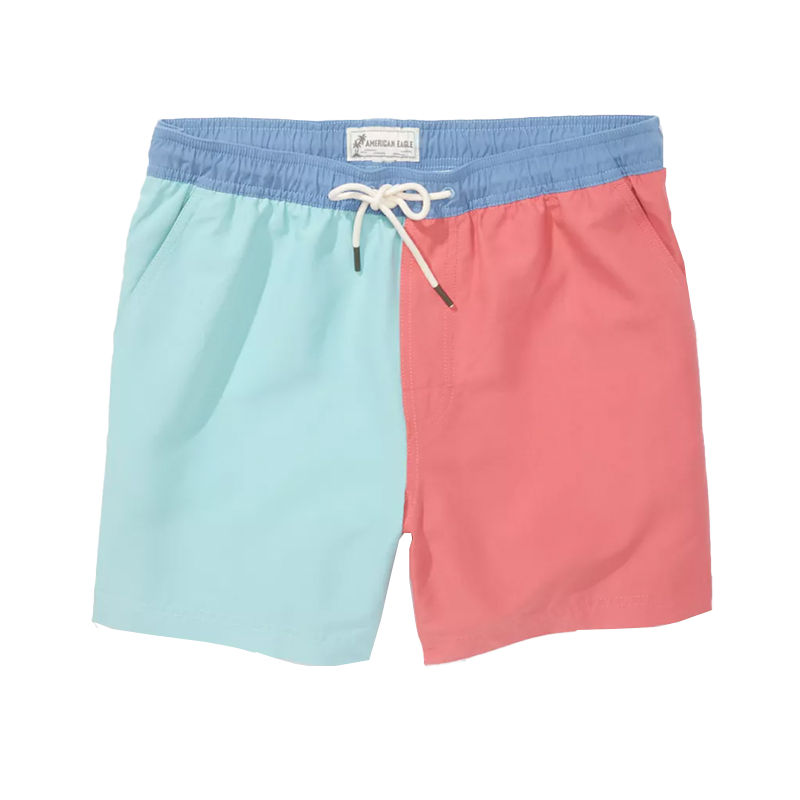 AE 5.5" Colorblock Swim Trunk,
$39.95, American Eagle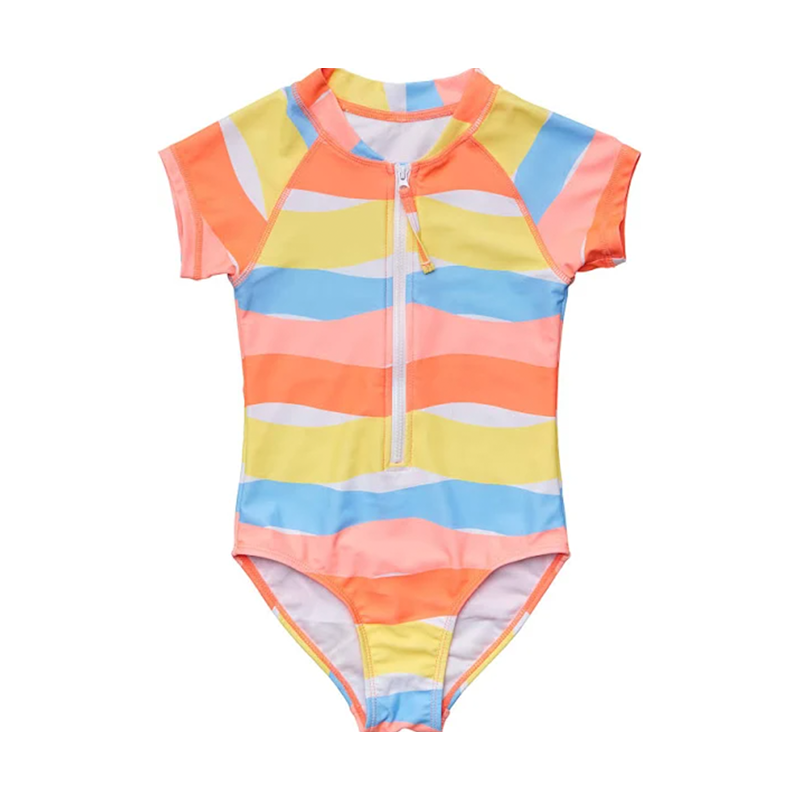 Snapper Rock Good Vibes Surf Suit,
$60, Belk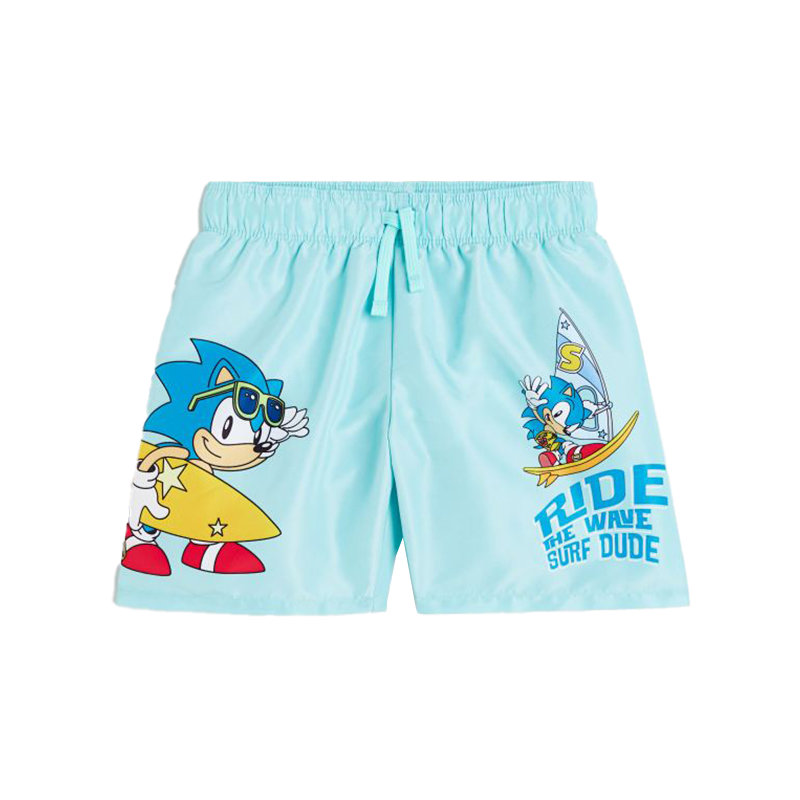 Printed Swim Shorts,
$17.99, H&M
Ready to shop your favorite swimwear trends? Grab your family and friends and make it a summer shopping day here at Destin Commons.
For more information and a list of our additional retailers, visit DestinCommons.com.
RELATED READING