BACK
CITY FOOD HALL IS OFFICIALLY OPEN AT DESTIN COMMONS–HERE'S A "TASTE"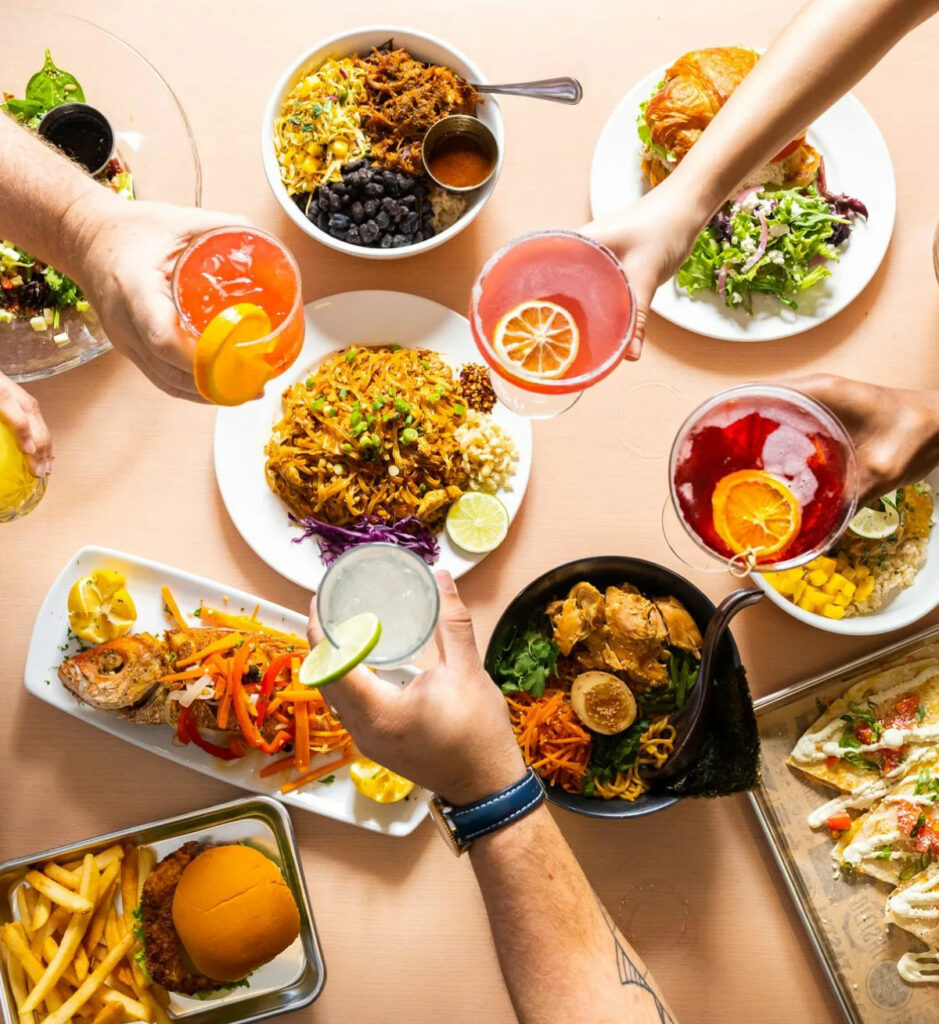 Source: Tuk Tuk Thai via Instagram
Destin foodies, rejoice! There's a new food hall in town that's sure to become the go-to dining destination and entertainment gathering place for locals and visitors alike. Enter: City Food Hall at Destin Commons.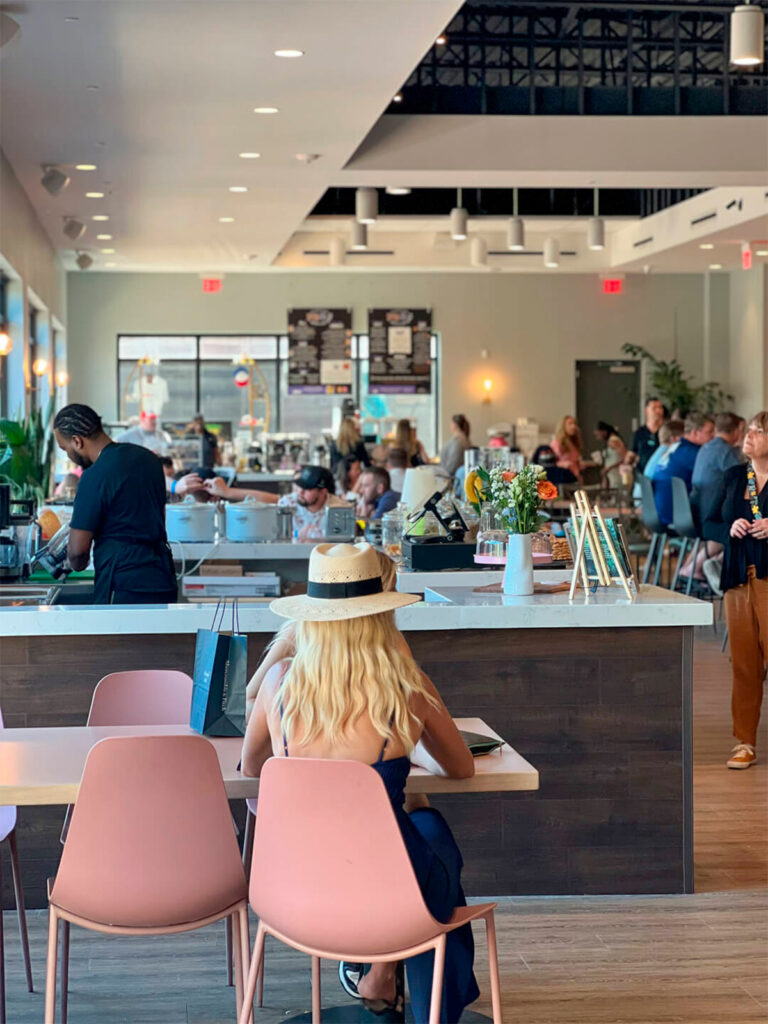 Source: getthecoast.com
Featuring nine specialty restaurants centered around various international cuisines – a testament to Destin's expanding food culture scene – and state-of-the-art entertainment, City Food Hall is the ideal place for an exciting date, family outing, ladies' night, or game day in Destin.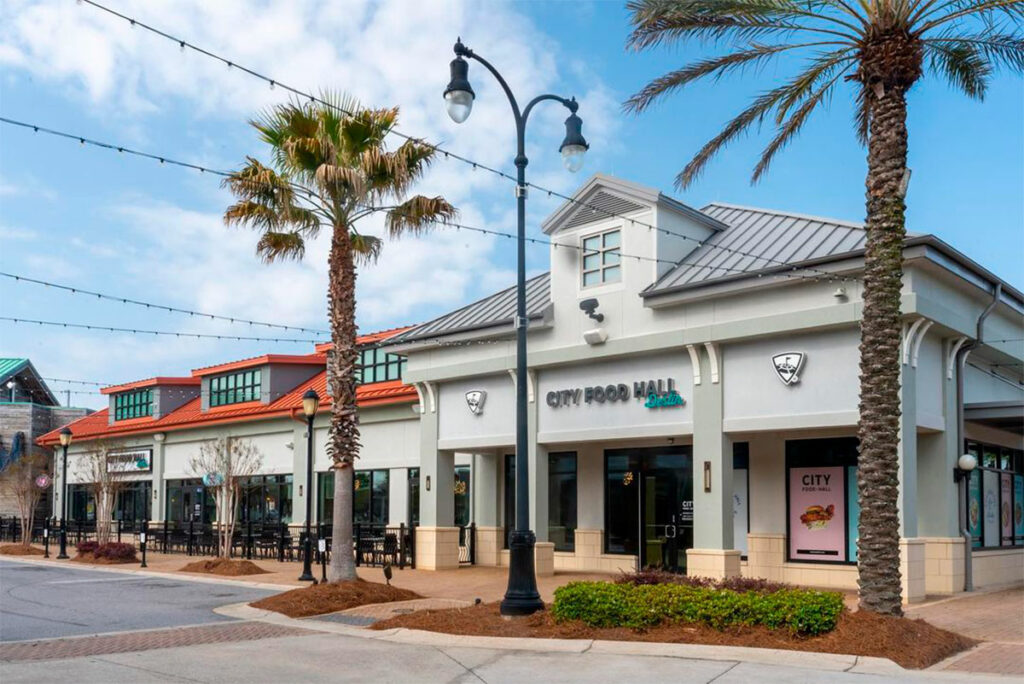 Founded by Peter Rounce and Kenzie Motai, whose impressive portfolio includes the now MIA Market in Miami Design District, the 14,000 square-foot space is the city of Destin's first-ever food hall, serving as both a premier culinary and nightlife destination, as well as a unique opportunity to showcase the city's veteran and up-and-coming chefs. Each of the featured local entrepreneurs were thoughtfully selected for their passion, talent, and contributions to the community. Together, they make City Food Hall one of the best places to eat and drink in Destin, Florida.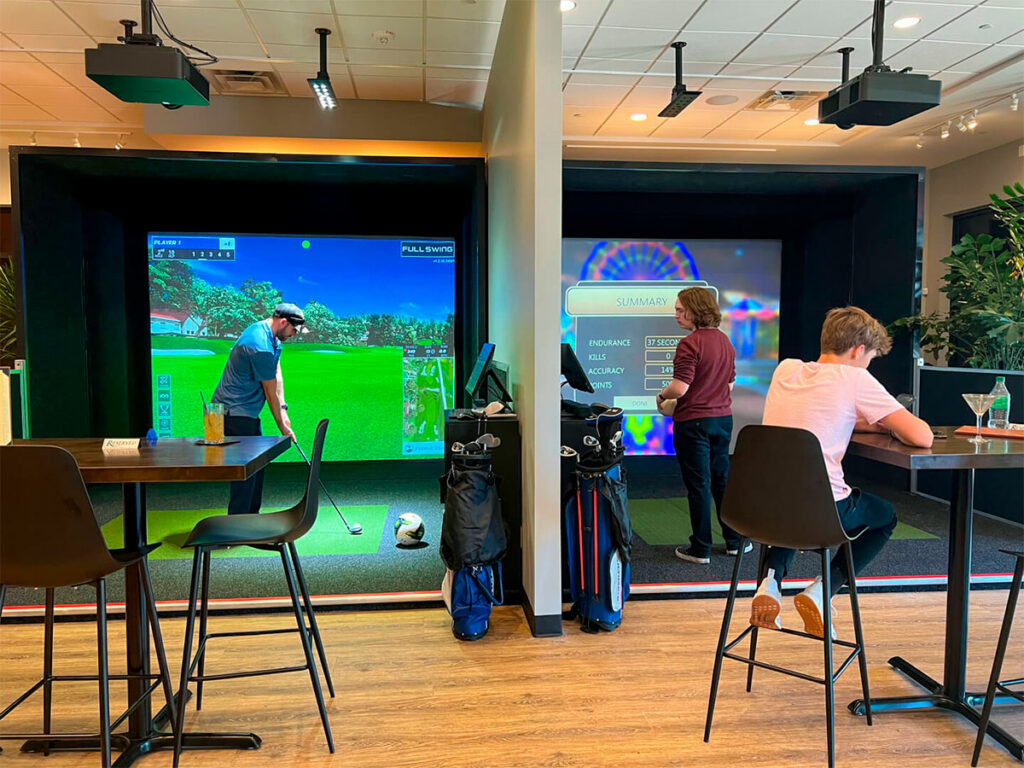 Source: getthecoast.com
A diverse array of globally inspired foods, craft beers, and cocktails are available, making City Food Hall the ideal place for an enriching and mouthwatering progressive dining experience. Grab a seat at the expansive indoor/outdoor bar to mingle as you sip and savor. Afterward, elevate your outing by heading over to the two, reservable Topgolf Swing Suites for an immersive social experience where you can engage in multi-sport games and Full Swing golf simulator technology – all as you catch the major games on multiple high-definition screens.
Want to get a "taste" of City Food Hall before your visit? Here are some of the eateries we can't get enough of: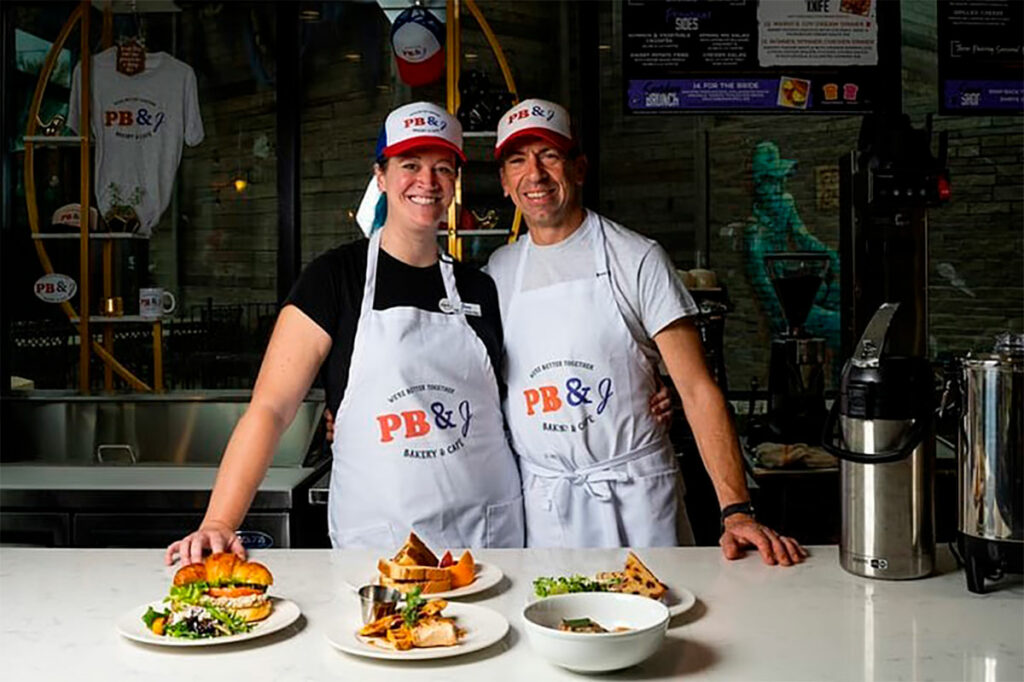 Source: PB&J Bakery and Café via Instagram
PB&J Bakery and Café – Created by husband-and-wife chef duo Phillip and Jess Bauer, PB&J is a health-forward cafe with bold, unique dishes and nostalgic classics. Yes, that includes comforting and gourmet PB&Js, as well as "Fat and Weird Stuffed Cookies," sandwiches, soups, salads, coffee and more.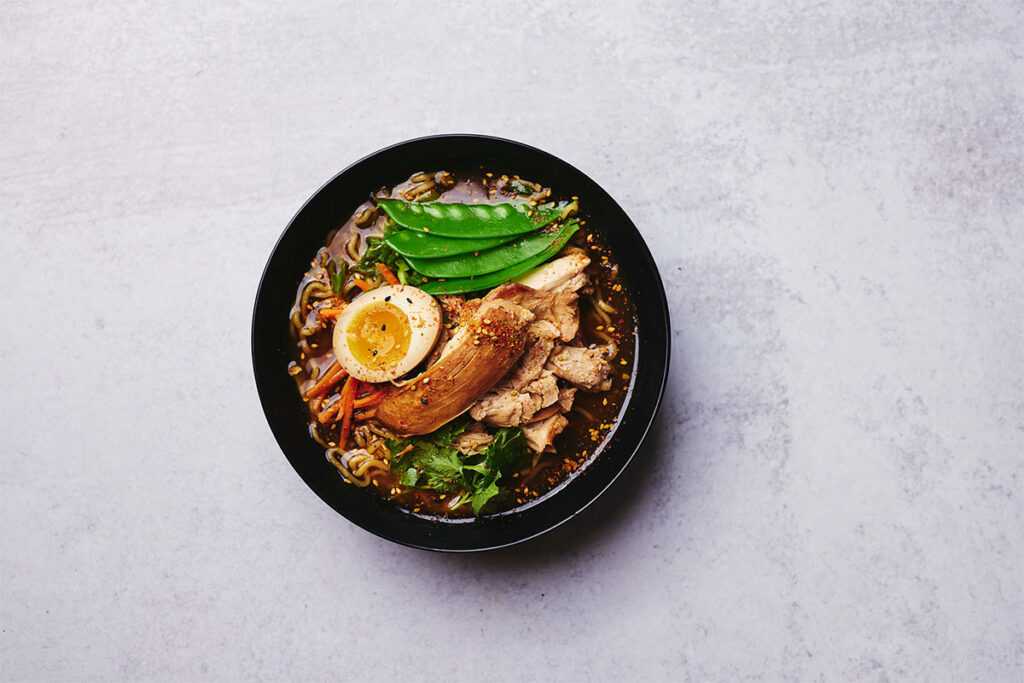 Nanbu Too – Owned and operated by locally acclaimed Executive Chef Nikhil Abuvala, Nanbu Too is a satellite location of one of Grayton's Beach's top restaurants. Born from Abuvala's early love of Asian fare, Nanbu (translated to "Southern" in Japanese) offers Japanese cuisine with southern flair.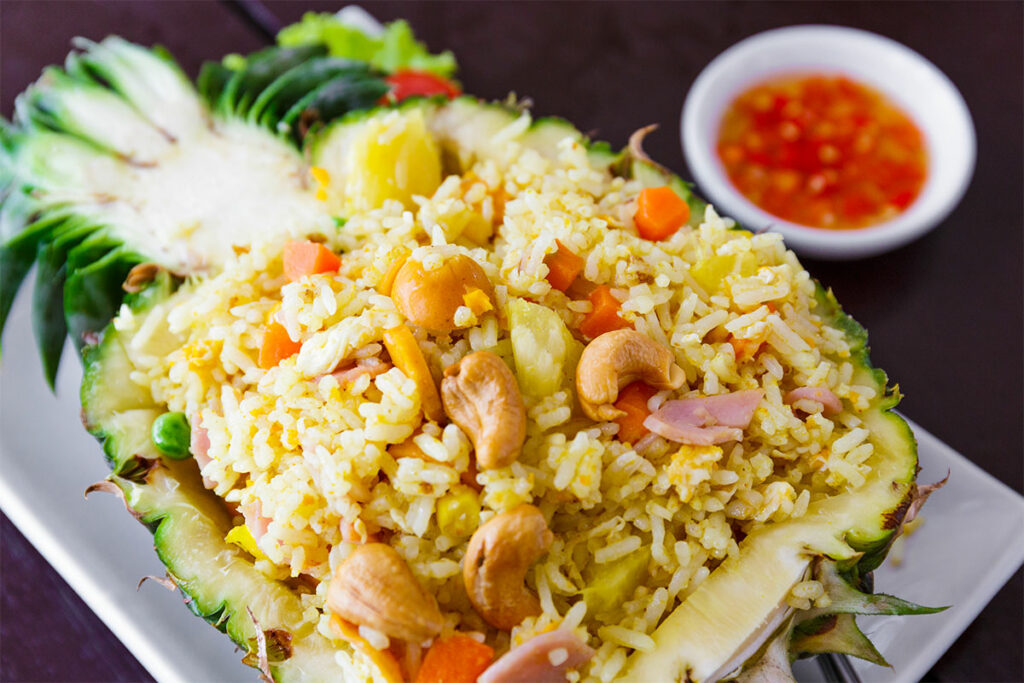 Tuk Tuk Thai – A concept by Chef Sonya Thaijaroen, Tuk Tuk Thai brings authentic Thai street food to the shores of Destin with ambitious dishes, bold flavors, and hand-mixed seasoning blends – all showcased by a military veteran-owned team.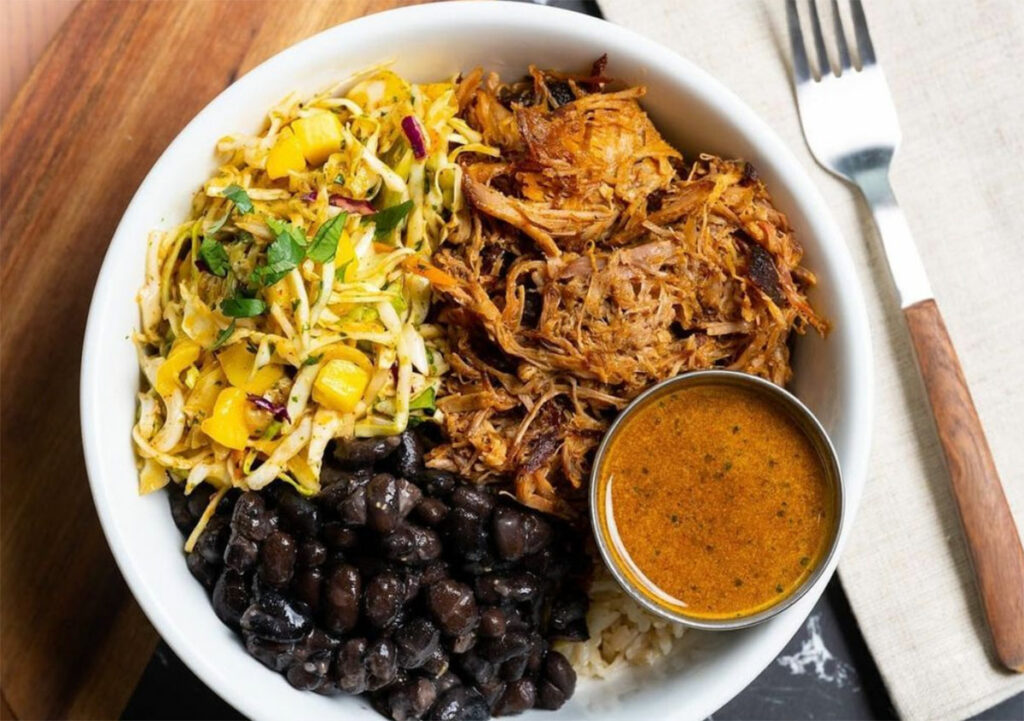 Source: Birdie's Nourished Kitchen via Instagram
Birdie's Nourished Kitchen by Chef Katie Dixon – A finalist on Master Chef and former Food Network Star, Chef Katie Dixon's concept offers a range of power foods, from acai bowls and salads to healthy takes on traditional, southern fare.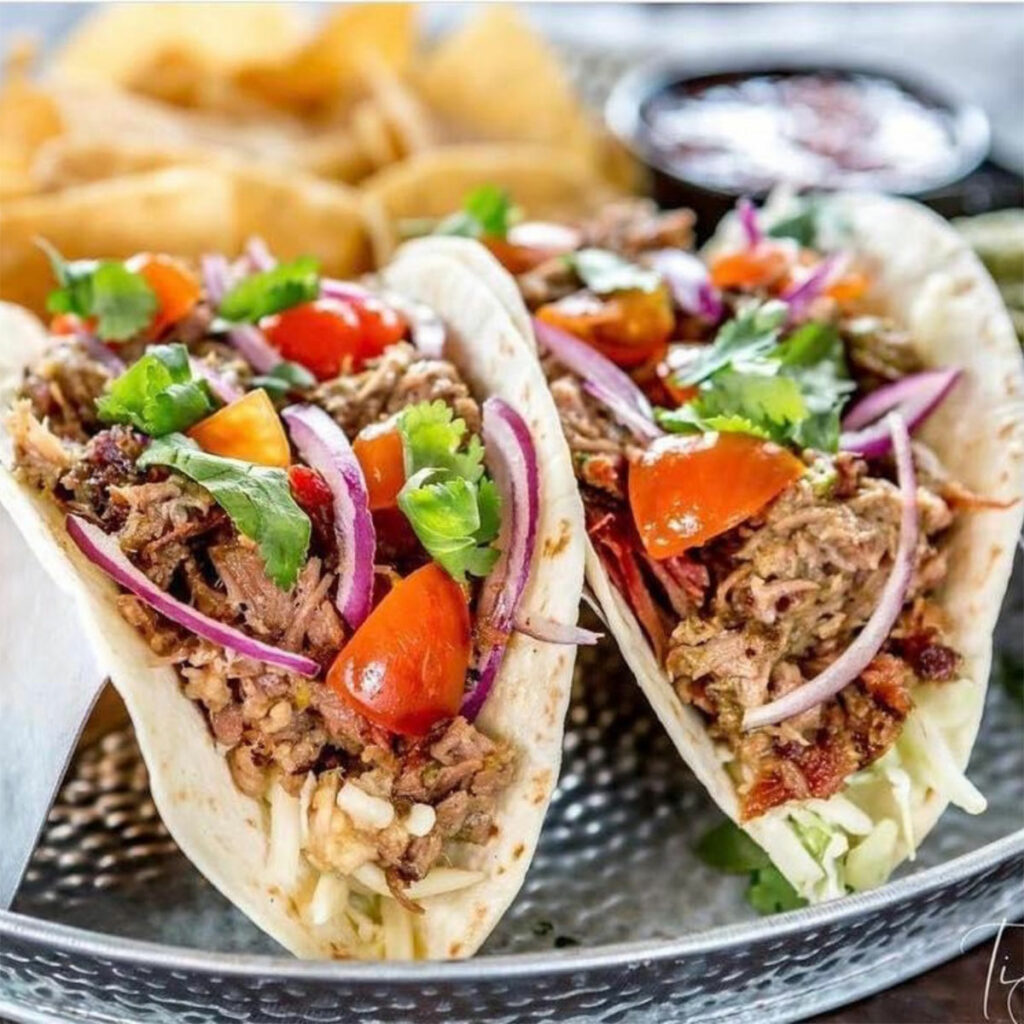 Source: Macho Taco via Facebook
Macho Taco – Known for bringing Mexican-inspired soul food to 30A, Chef Stephen combined his southern roots, California farm-to-table experience, and passion for food to develop the unique, balanced, and delicious Mexican-inspired "soul food" menu at Macho Taco. He describes the dishes as simple yet elegant, rustic yet refined, and creative yet controlled.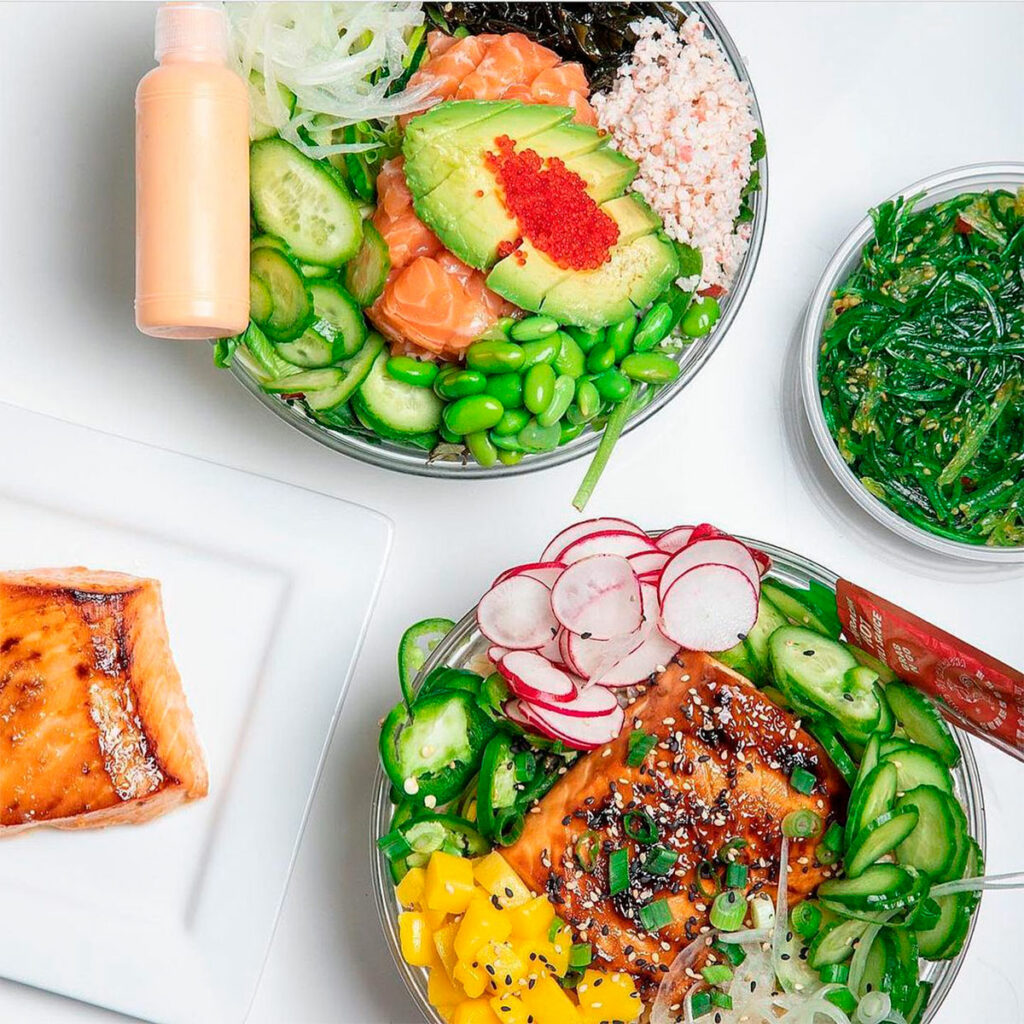 Source: Poke Loa via Instagram
Poke Loa – This New Orleans-based establishment was the first poke restaurant in Louisiana. The locally owned family business serves up the freshest cuts of fish around – all of which are sourced daily. All fish, toppings, and vegetables are chopped and prepared in-house.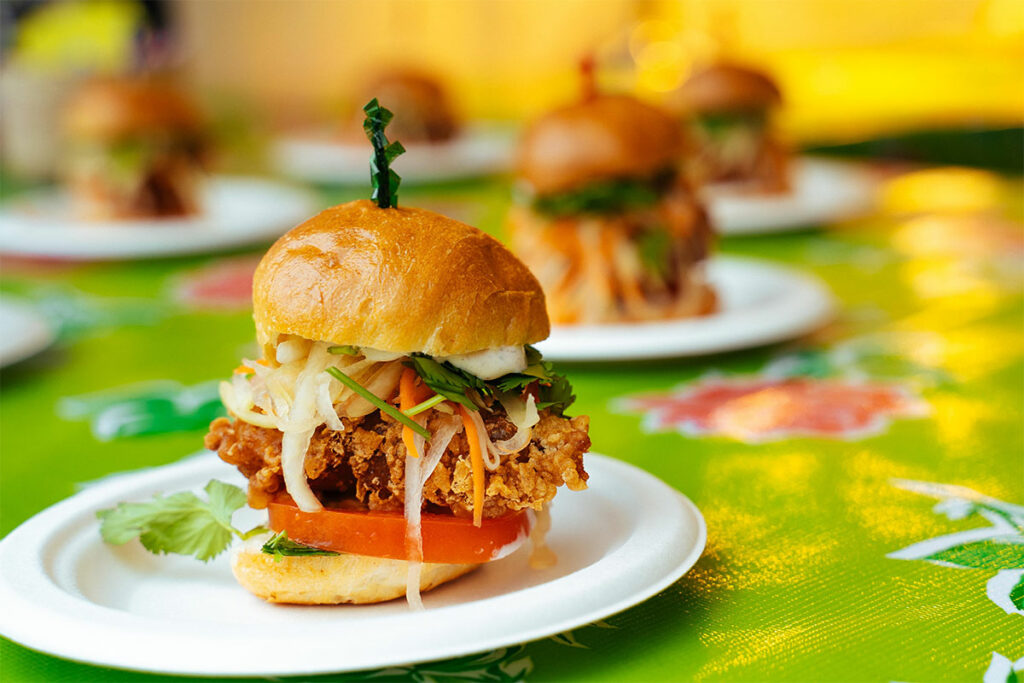 Destin Chicken Co. – Debuting under a new name and with new owners, Destin Chicken Co. is serving up the best chicken on the Emerald Coast. From chicken nuggets tossed in a variety of delectable sauces and a range of flavor-packed chicken sandwiches to ranch slaw and house waffles with maple butter, there is a menu item to satisfy all cravings and taste buds. Don't forget to include a side of truffle parmesan onion rings and a refreshing house lemonade!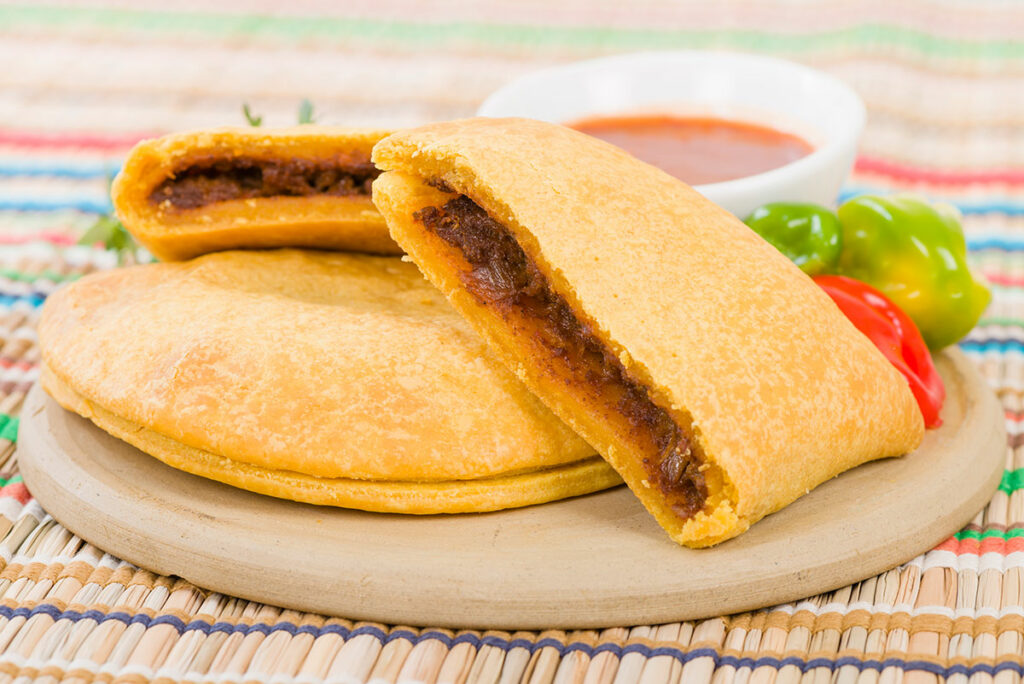 Likkle Jamdung – Jamaican lingo for 'Little Jamaica', Chef Shaun Watson crafts island cuisine with a "down-home" feel. Think traditional Jamaican Beef Patties to unique takes on Caribbean favorites, such as Jerk Chicken and Braised Oxtail.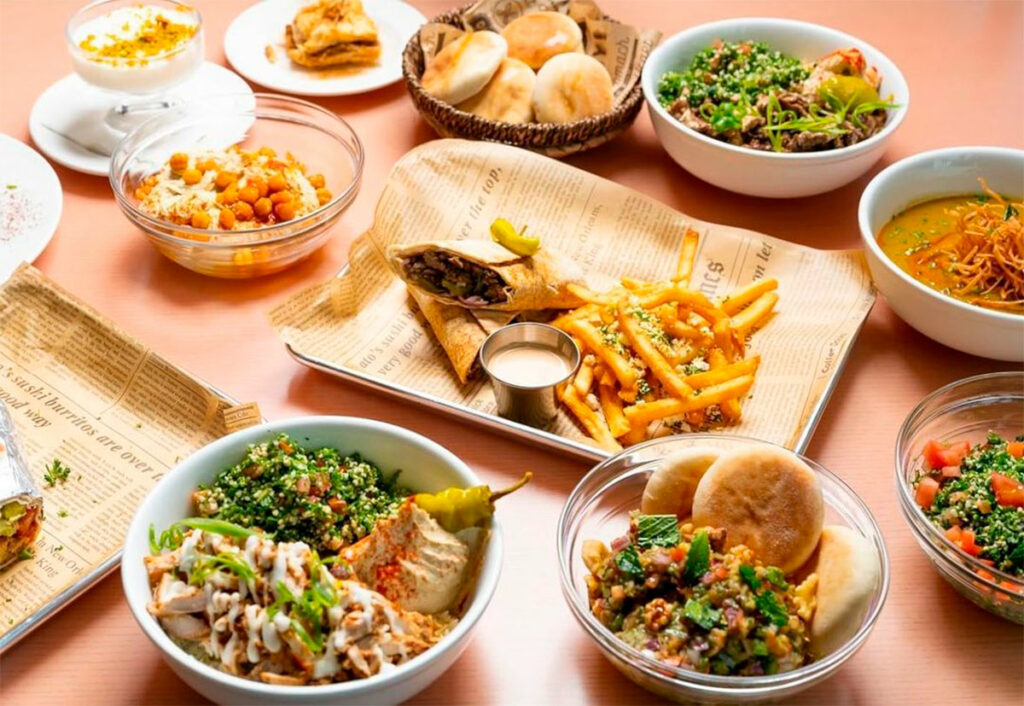 Source: Zitoun via Instagram
Zaitoun – A concept by mother and daughter duo Lina and Haya, Zaitoun brings traditional Middle Eastern dishes to the Destin community. The team behind this eatery prides itself on using signature recipes, spice blends, herbs, and homemade sauces to enhance only the freshest ingredients.
City Food Hall also plans to feature live music on a regular basis, and the venue and Swing Suites are now available to rent for special events, including birthdays, happy hours, holiday parties, bachelor/bachelorette events, corporate retreats, and more. Event hosts can incorporate an extra creative twist by adding a food passport to the experience.
We know, we know … your mouth is watering. Luckily, your solution is nearby and now open! Head on over to City Food Hall and join us as we satisfy our cravings. After all, it's one the best things to do in Destin, Florida.
Located next to Foot Locker near Uncle Buck's, City Food Hall is open daily from 11 a.m. to 9 p.m. Sunday through Thursday, and 11 a.m. to 10 p.m. on Friday and Saturday.
For more information, visit www.cityfoodhall.com and follow City Food Hall on Instagram.
RELATED READING