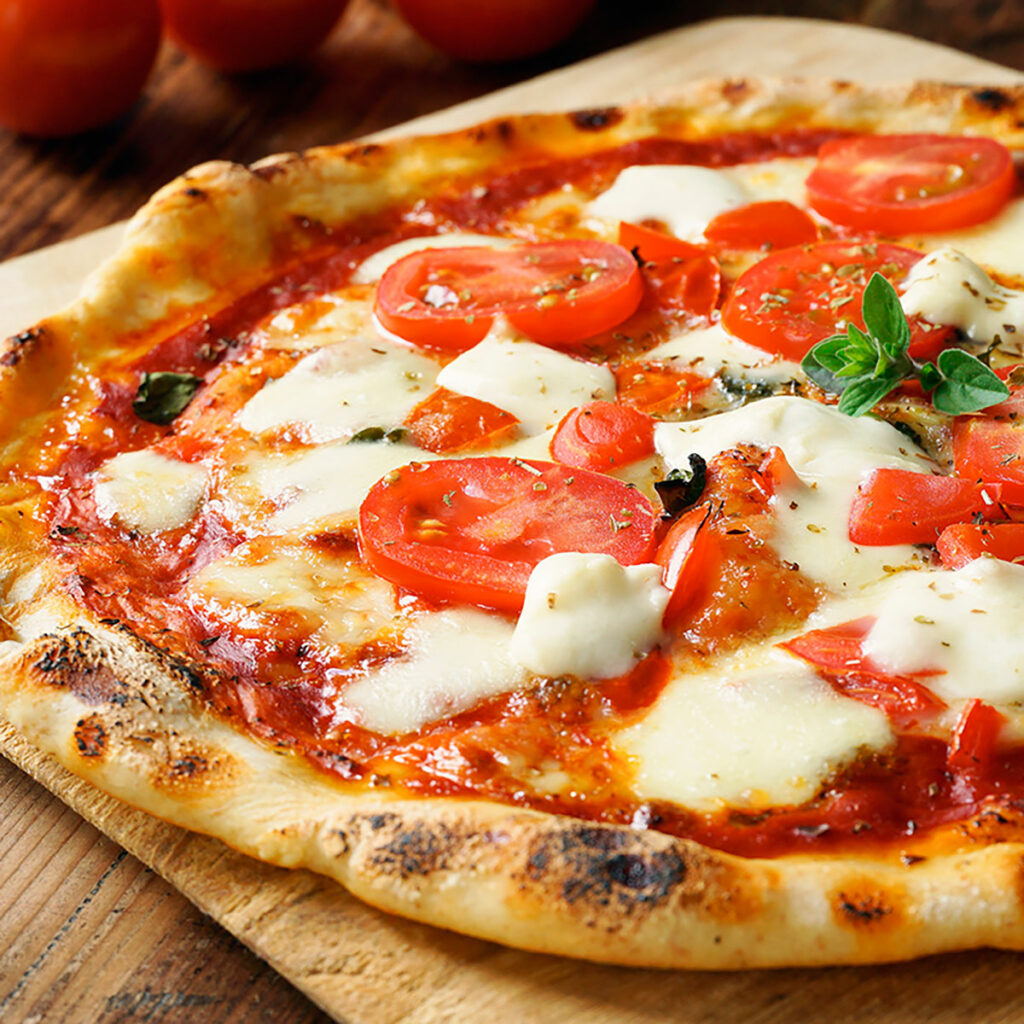 Is it just us, or does everyone else constantly look forward to their next meal? Let's face it: food is more than something we simply consume for survival. It's a form of art and affection – a gift that's meant to be savored and is often the centerpiece of celebratory gatherings, date nights, and memories made with family and friends. Since the beginning of time, food has brought people together, and that's exactly why dining is at the heart of Destin Commons.
Whether you're craving a hearty breakfast, unique brunch experience, internationally inspired menu, decadent desserts, or mouthwatering small plates, you need not search further than Destin Commons and its City Food Hall (the first food hall in the area!)
With a diverse array of 16+ restaurants, quick-service eateries, confectionary shops, and specialty stores from which to dine, Destin Commons is truly the perfect locale to come hungry and ready to indulge. Who knows…you may just find your new favorite spot or dish in the city.
Feast your eyes on some of our top dining destinations in Destin– then come and get a taste for yourself.
Bon Appetit!
RESTAURANTS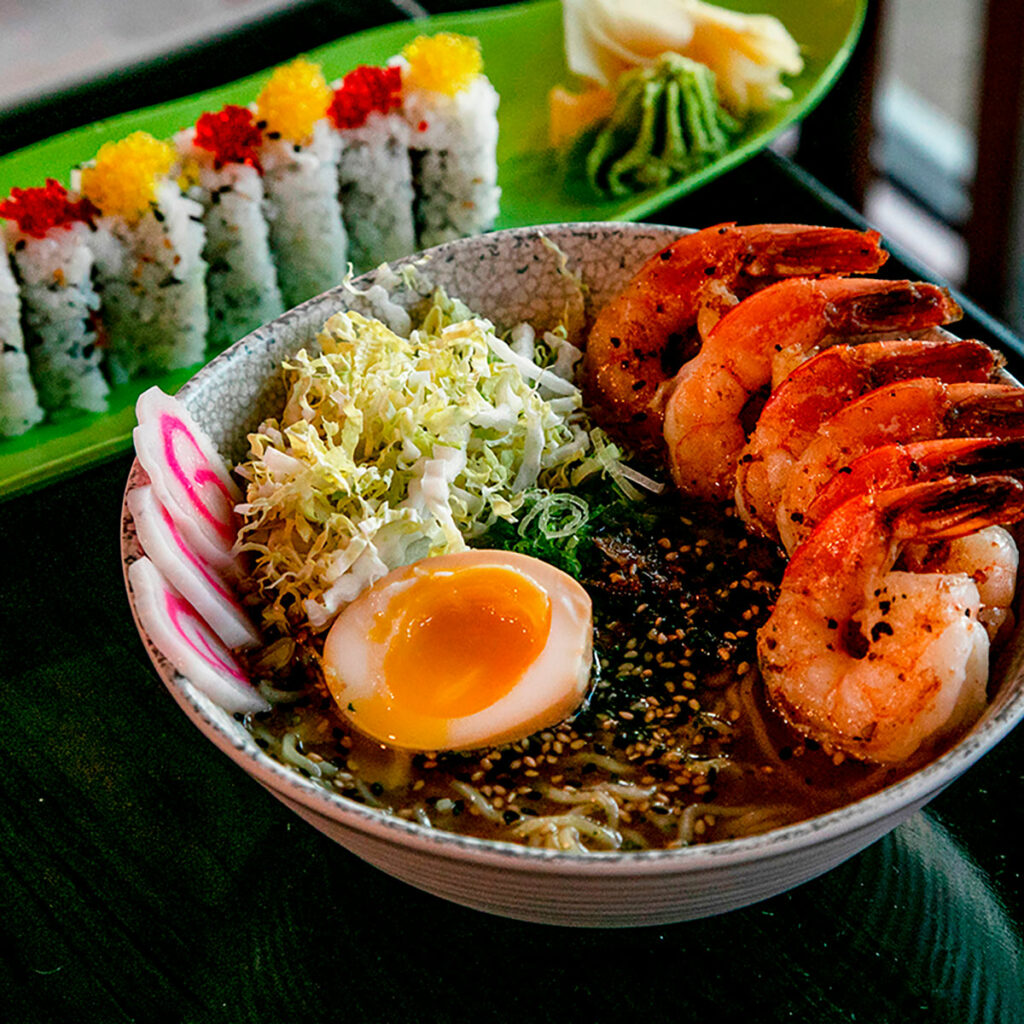 Ideal for celebratory moments both big and small, these restaurants (some of which double as entertainment destinations) are serving up some major flavor. Satisfy your cravings at one (or all – we don't judge) of these establishments.
Specializing in Nashville Hot Chicken, local beer, and Boozy Slushies, Party Fowl offers diners a one-of-a-kind experience (and wall-to-wall TVs) making it a must-visit for brunch and game days. The menu includes several hot chicken dishes with heat levels ranging from Southern Fried to "Poultrygeist," as well as creative spins on the classics.
A cozy favorite, Another Broken Egg Café creates exceptional and craveable food with the care of a true artisan. There's a reason why it remains a leading location for breakfast, brunch, and lunch. Towering pancakes, sizzling skillets, and indulgent omelets? Sign us up!
Offering the best sushi on the Emerald Coast, Yuga Sushi and Sake House features dishes prepared with the freshest ingredients, passion, and creativity. Few things get groups running to a table like "sushi and sake" – the perfect pairing.
A local and family-owned restaurant, Gulf Coast Burgers features a gourmet chef-inspired menu filled with mouthwatering burgers and decadent shakes made with only the freshest ingredients. Want to skip the burger? Enjoy fresh seafood or wings, as well as gluten-free and even vegetarian options.
This fast-casual restaurant specializes in traditional hand-crafted pizza, complete with a dreamy crispy crust that's cooked to order in a high-temperature stone oven. The menu also features a selection of hand-crafted calzones, sandwiches, freshly tossed salads, locally made gelato, gluten-free pizza, desserts, and more.
With a unique aquatic underwater theme, Bass Pro Shops' family restaurant is not to be missed! Enjoy seafood and all-American classics, as well as bowling lanes featuring shark and alligator-themed bowling balls.
You guessed right: there are brews from all over the planet available at World of Beer! Start sipping one of their 550+ beers that have been carefully chosen from around the globe. Pair your brew with something from their scrumptious menu and rest assured you'll leave full and happy.
Authentic Mexican food – yes, please! El Jalisco features all your flavorful and fresh favorites. Give us all the tacos, especially on Tuesdays!
QUICK BITES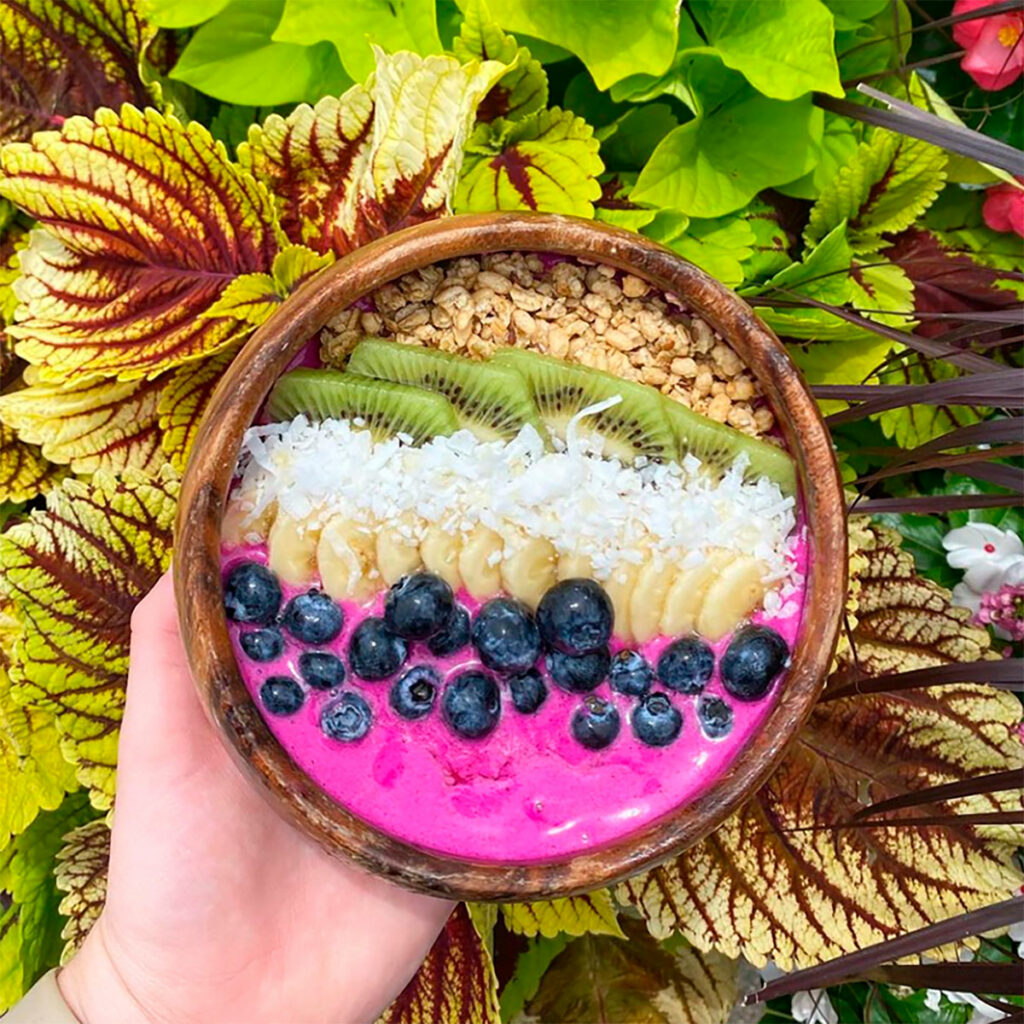 Enjoy great eats on the fly! We're talking fresh and good-for-you smoothie bowls, juicy cheeseburgers, flaky pastries, and other irresistible bites to fuel your day at Destin Commons!
From signature cold-pressed juices to superfood smoothies and primal snacks, Formula Fresh makes 100 percent of all menu offerings in-house daily using whole ingredients. The concept uniquely formulates its recipes to give palates (and bodies) a daily dose of healthy bliss. There's also an extensive list of healthy options for vegans, rawtarians, gluten-free followers, and Paleos alike, without limiting offerings to 100 percent of any traditional dietary labeling.
It's in the name: these smashed burgers are always made-to-order, never frozen, and smashed and seared to perfection on the grill. The menu is also kid-friendly and vegetarian-approved, ensuring there's something for everyone to enjoy.
No intro needed, this international coffee and coffeehouse chain features some of your favorite caffeinated drinks, as well as on-the-go friendly salads, sandwiches, pastries, and snacks.
Pro Tip: City Food Hall offers several other quick-service eateries too!
SWEET TREATS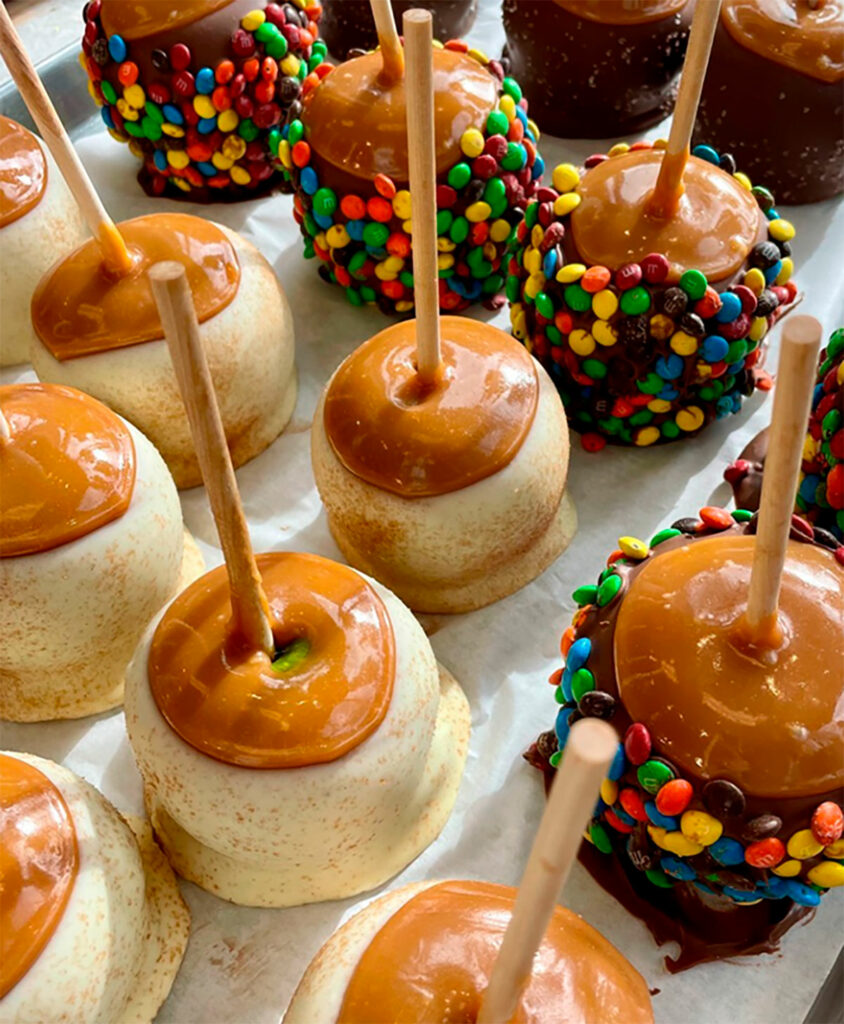 Ice cream, donuts, shaved ice, nostalgic candies and much more – your day can only get sweeter from here!
Known for its gourmet sweets, the famous Kilwins confectionary is known for its wide array of kitchen-fresh fudge, 24 flavors of scrumptious original recipe ice cream, and a tempting selection of hand-dipped chocolates that will satisfy the neediest sweet tooth.
This local designer donut shop offers fresh, topped-to-order donuts, which are made throughout the day to ensure peak freshness. Better yet, they offer gluten-free donuts (with advanced reservation), as well as other treats and local coffee – because you just can't have donuts without a good cup of joe.
Florida days just call for Shaved Ice – a refreshing must-have in the Florida sunshine. Located in Center Plaza, SnowBiz offers 16 flavors of shaved ice ranging from Cherry to Pina Colada, as well as soft drinks, popcorn, and pretzels.
This trendy sweets shop doubles as an exciting experience comprised of wonder-inducing sights, smells, and the tastes of all your favorite treats. Consider it a real-life Candyland.
Pro Tip: Order a decadent shake at Gulf Coast Burgers!
SPECIALTY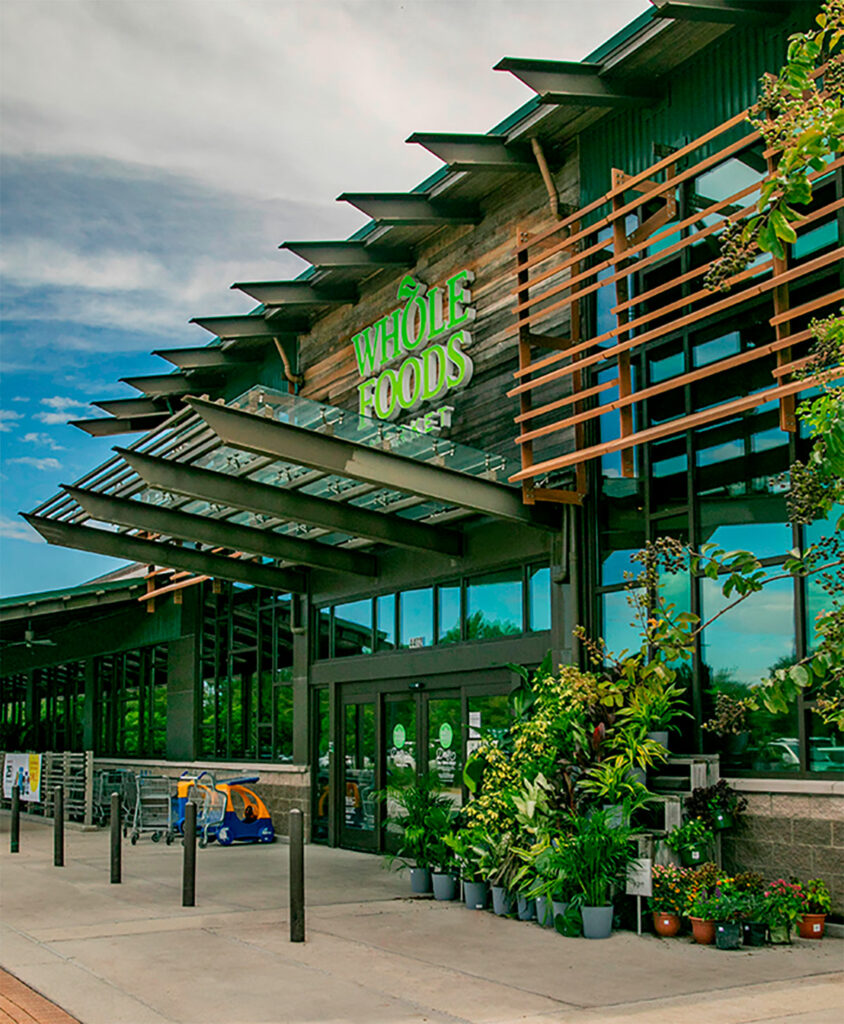 Fresh foods, unique bites, and gifts for the foodie in your life.
We could happily get lost at Whole Foods – and trust us when we say this: the hot/cold food bar is not to be missed. Stop in for lunch or box up a helping of fresh food for a nutritious and delicious take-out meal your at-home crew will devour. Pro Tip: Grab some pastries from the bakery to pop in the oven for a sweet post-meal treat.
Destin's Beef Jerky Outlet offers over 200 varieties of jerky, as well as sausages, seasonings, hot sauces, flavored popcorn, cordials, chocolate-covered espresso beans, and even t-shirts. Don't miss out on jerky flavors such as crawfish, garlic, Jamaican rum, honey BBQ, cherry maple, or the reaper. Bonus: these make great gifts!
Aromatic from the moment you walk in, The Spice & Tea Exchange® invites foodies, chefs, and tea enthusiasts to shop over 140 fine spices, 75+ hand-mixed seasoning blends, sugars, salts, loose-leaf teas, and accessories. Create your own gourmet gift or choose from a variety of gift boxes and recipe samplers.
CITY FOOD HALL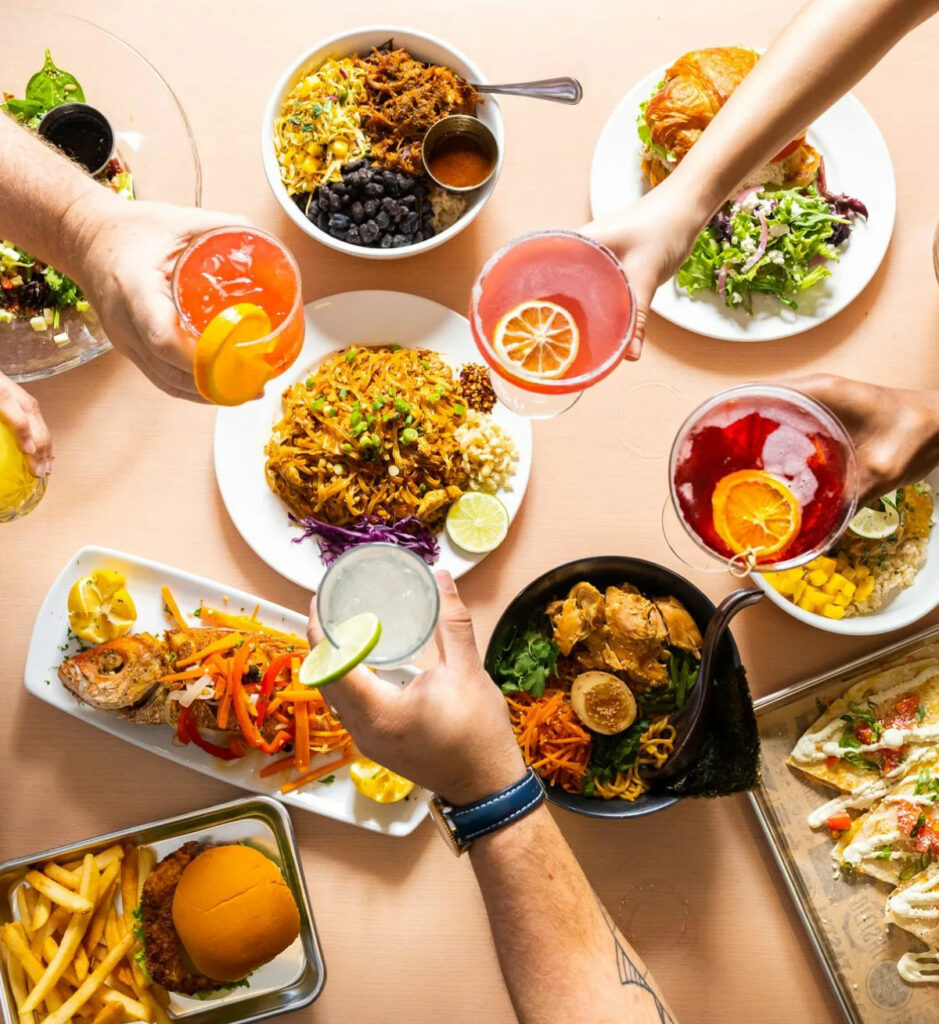 Featuring specialty restaurants centered around various international cuisines, City Food Hall is Destin Commons' premier dining and entertainment destination. Taste your way around the world with health-conscious meals, Japanese-Southern cuisine, Thai street food, Mexican-soul food, poke bowls, fried chicken, island comfort food, and more.
Created by husband-and-wife chef duo Phillip and Jess Bauer, PB&J is a health-forward cafe with bold, unique dishes and nostalgic classics. Yes, that includes comforting and gourmet PB&Js, as well as "Fat and Weird Stuffed Cookies," sandwiches, soups, salads, coffee, and more.
Owned and operated by locally acclaimed Executive Chef Nikhil Abuvala, Nanbu Too is a satellite location of one of Grayton's Beach's top restaurants. Born from Abuvala's early love of Asian fare, Nanbu (translated to "Southern" in Japanese) offers Japanese cuisine with a southern flair.
A concept by Chef Sonya Thaijaroen, Tuk Tuk Thai brings authentic Thai street food to the shores of Destin with ambitious dishes, bold flavors, and hand-mixed seasoning blends – all showcased by a military veteran-owned team.
A finalist on Master Chef and former Food Network Star, Chef Katie Dixon's dining concept offers a range of power foods, from acai bowls and salads to healthy takes on traditional, southern fare.
Known for bringing Mexican-inspired soul food to 30A, Chef Stephen combined his southern roots, California farm-to-table experience, and passion for food to develop the unique, balanced, and delicious Mexican-inspired "soul food" menu at Macho Taco. He describes the dishes as simple yet elegant, rustic yet refined, and creative yet controlled.
This New Orleans-based establishment was the first poke restaurant in Louisiana. The locally owned family business serves up the freshest cuts of fish around – all of which are sourced daily. All fish, toppings, and vegetables are chopped and prepared in-house.
Destin Chicken Co. is serving up the best chicken on the Emerald Coast. From chicken nuggets tossed in a variety of delectable sauces and a range of flavor-packed chicken sandwiches to ranch slaw and house waffles with maple butter, there is a menu item to satisfy all cravings and taste buds. Don't forget to include a side of truffle parmesan onion rings and a refreshing house lemonade!
Jamaican lingo for 'Little Jamaica', Chef Shaun Watson crafts island cuisine with a "down-home" feel. Think traditional Jamaican Beef Patties and unique takes on Caribbean favorites, such as Jerk Chicken and Braised Oxtail.
Pro Tip: Stop at City Food Hall Bar for craft cocktails, local beer, and an expansive wine list!
Hungry for more? We bet! Come taste your way around Destin at Destin Commons and City Food Hall. While hours vary for restaurants, City Food Hall is open daily from 11 a.m. to 9 p.m. Sunday through Thursday, and 11 a.m. to 10 p.m. on Friday and Saturday.
For more information, visit DestinCommons.com.