Destin Commons Announced as Central Gathering Location for Continued Hurricane Michael Donation Drive
September 26, 2019
One year later, the local community is called upon to come together to donate and remember.

DESTIN, FL (September 2019)… The one year anniversary of Hurricane Michael is near and our neighbors to the east are still in need of help. Destin Commons, partnering with Save The Closet, Rachal's Recovery Relief, Inc., and The Sonder Project, is scheduled to hold a donation drive. The public is encouraged to donate food and clothing items at the Destin Commons storefront between Express and Steve Madden.
Together We Remain Stronger Donation Drive
Dates: October 3, 2019 to October 6, 2019
Times: 10 AM to 9 PM (October 3, 2019 to October 5, 2019)
11 AM to 7 PM (October 6, 2019)
Location: Destin Commons storefront between Express and Steve Madden.
Rounding out the drive on Sunday, October 6, 2019 from 12:00 PM to 4:00 PM, the three non-profit organizations will gather at Destin Commons Center Plaza and will be taking donations, sharing their mission, and telling stories of the recovery.
"Our neighbors and friends who were impacted by Hurricane Michael are still in great need of our help, donations, and generosity. Together we remain stronger in order to provide them with water, food, and other necessary resources."
- Heather Ruiz, Senior Director Marketing & Leasing, Destin Commons

Items needed are as follows:
Gently used or new clothing for all ages
Nice household furnishings
Food donations

Non-perishables
Spaghetti noodles and sauce
Cereal
Mac-n-Cheese
Canned vegetables
Meal kits (Hamburger Helper, Taco Kits)
Snacks (fruit cups, granola bars)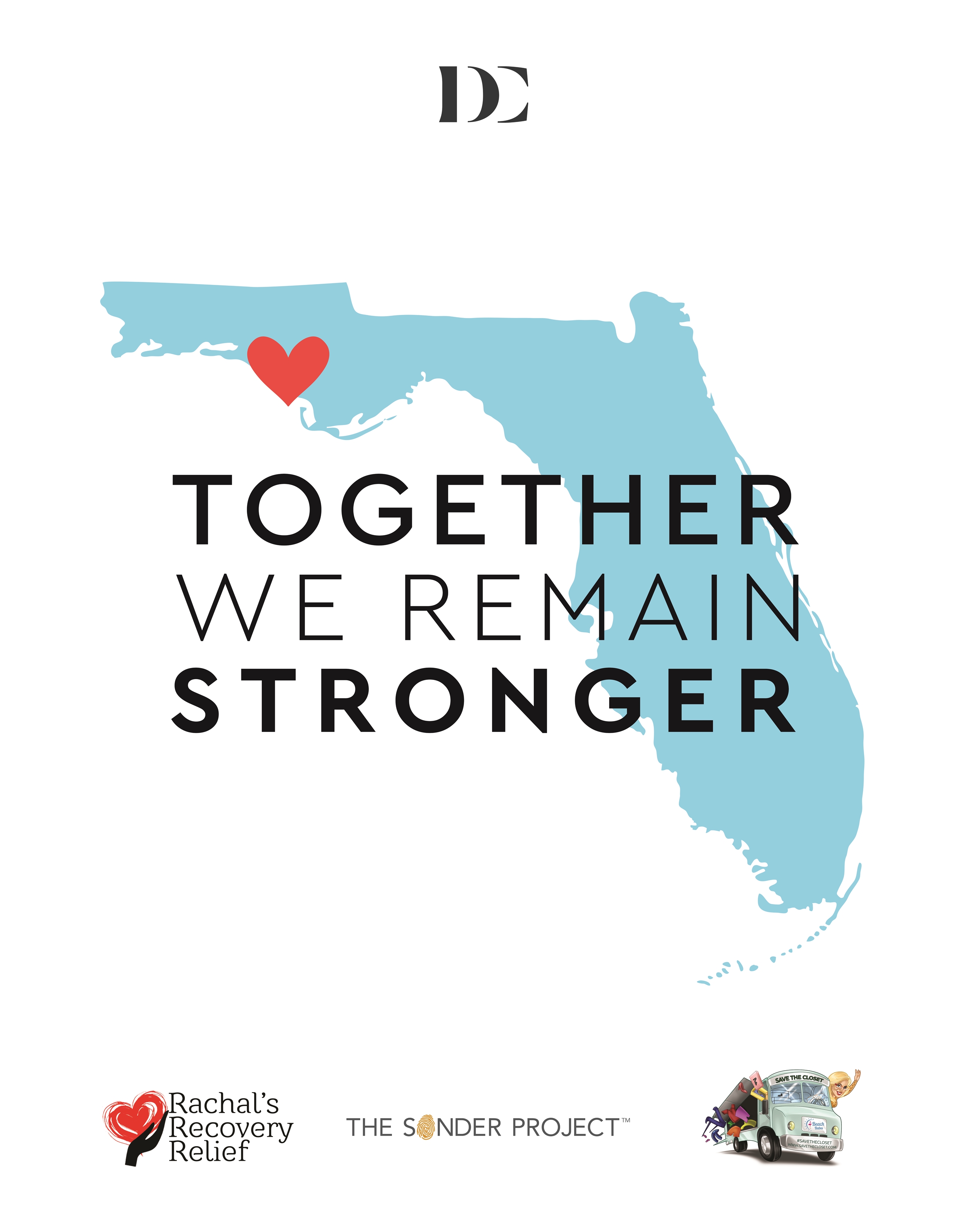 Through Destin Commons Coins for a Cause initiative, all money donated to the parking meters at the center between September 30th to October 6th will be donated to The Sonder Project. The Sonder Project provides efforts to strengthen communities through food, security, clean water, housing, and education.
Facebook Event URL: https://www.facebook.com/events/685162211980941/
Award-winning Destin Commons, featuring over 90 stores and restaurants, is anchored by Bass Pro Shops; Belk; H&M; Uncle Buck's Fishbowl & Grill; the largest Lush in Florida; and AMC Destin, a 14-screen movie theatre.  The outdoor lifestyle center also offers 70,000 square feet of Class A office space, free Wi-Fi access, interactive pop fountain, and now open the Luckey Climber children's play area. Destin Commons is located at the corner of US Highway 98 and the Mid Bay Bridge Road.  For additional information, call (850) 337-8700, or visit www.DestinCommons.com, Facebook, Instagram, Dine Instagram or Twitter.
###