Brands that Give Back to Breast Cancer Research
October 10, 2022
With October in full swing, you are probably thinking about pumpkins, ghosts, and anything orange. But October is so much more than Halloween. It is also Breast Cancer Awareness month and the time to Go Pink.
Each year, Breast Cancer Awareness Month is utilized to educate the public about the importance of early detection and knowing the signs. Did you know that when breast cancer is detected early, and is in the localized stage, the 5-year relative survival rate is 99%? That is why performing self-exams and scheduling yearly appointments are so crucial.
Each year, brands and retailers do their part to raise awareness and donate proceeds from limited-edition BCA products to world-renowned cancer research organizations.
Here are a few retailers giving back this Breast Cancer Awareness Month:
Belk
The Estée Lauder Companies' Breast Cancer Campaign and The Estée Lauder Companies Charitable Foundation (ELCCF) have funded more than $108 million globally for lifesaving research, education, and medical services since its inception in 1993. Each year, they introduce limited edition packaging on best-selling products such as Estée Lauder Advanced Night Serum and Bobbi Brown Proud to be PinkOil-Infused Gloss where 100% of the proceeds will be donated to the Breast Cancer Research Foundation® (BCRF).
Brighton Collectibles
Brighton Collectibles celebrates its 20th year of the Power of Pink initiative. Since 2003, they have donated more than $7 million to over 300 breast cancer organizations. The Power of Pink is the power of doing good.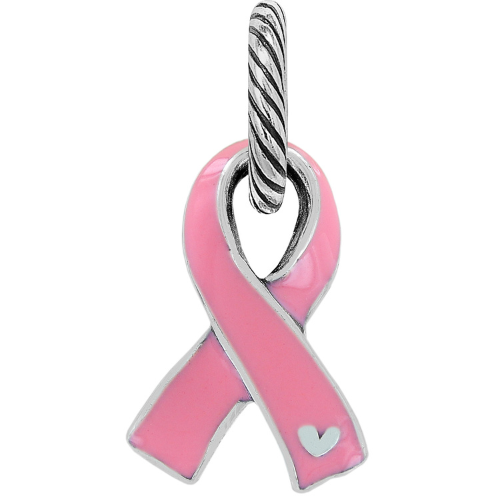 Kay Jewelers
Help show your support for a lost loved one, a survivor, or your own battle against breast cancer when you purchase a beautiful piece of jewelry featuring the iconic pink ribbon. During October and in honor of Breast Cancer Awareness Month, KAY will donate $20 from each purchase of pink lab-created opals to Breast Cancer Alliance, a private foundation with a mission of improving the survival rates and quality of life for those impacted by breast cancer. 
Torrid
Each year, Torrid comes out with a Breast Cancer Awareness collection where 20% of profits go to the Torrid Foundation in support of the National Breast Cancer Foundation and Canadian Cancer Society and their preventive care programs.